News
Find updates about our projects and the Alzheimer's Society Innovation team right here
Introducing our four new Accelerator Programme partners…
This Dementia Action Week, we are excited to announce our four new Accelerator Programme partners for this year! As a reminder, our Accelerator Programme identifies, fosters and funds innovations and inventions to improve the lives of people affected by dementia.
We partner with innovators, engineers, entrepreneurs and others to bring life-changing products and services into the hands of people who need them the most.We are really looking forward to working with these four new partners to help develop their inspiring and very unique products.
Not only are we providing financial investment, but we will be linking them in with our networks to involve people affected by dementia, ensuring the innovations are accessible and available, and helping the products get to market quickly.
So, let us introduce them to you…
1. 'Smart Socks' from Milbotix
First up, we have Milbotix, who are creating digital technologies to enable better care. Their product, Smart Socks, sense rising distress in people living with dementia (and others who find it difficult to communicate) so their carers can intervene before things escalate.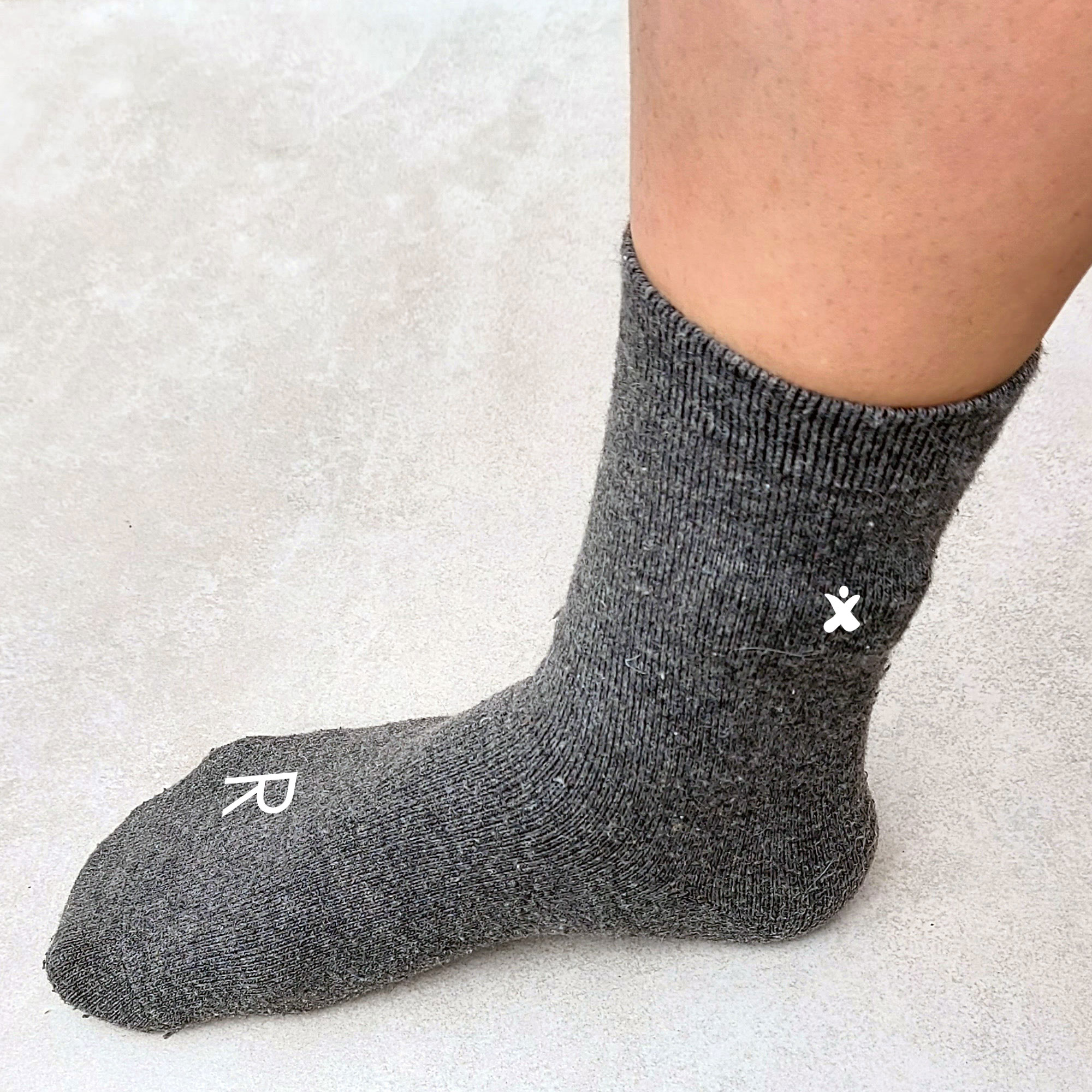 Inventor, Dr Zeke Steer, quit his job and took a PhD at Bristol Robotics Laboratory so he could find a way to help people like his great grandmother, who became anxious and aggressive because of her dementia.



'That's what motivated me: to find her a technological solution that might support care staff and family carers. I came to see that my great grandmother wasn't an isolated episode, and that distressed behaviours are very common.'
The smart socks track heart rate, sweat levels and motion to give insights on the wearer's wellbeing – most importantly how anxious the person is feeling. They look and feel like normal socks, do not need charging, are machine washable and provide a steady stream of data to carers, who can easily see their patient's metrics on an app. 
Zeke and the Milbotix team will be testing the socks with people living with mid to late-stage dementia and developing the tech before bringing the product to market next year (2023). 
Visit the Milbotix website to find out more.
2. The Music Project Ltd
Then, we have The Music Project Ltd, who celebrates the positive experiences music-making brings to individuals living with dementia. 
By turning familiar objects into musical instruments, such as a piano Zimmer frame, or percussive walking sticks, they enable people to engage in meaningful activities and explore playfulness.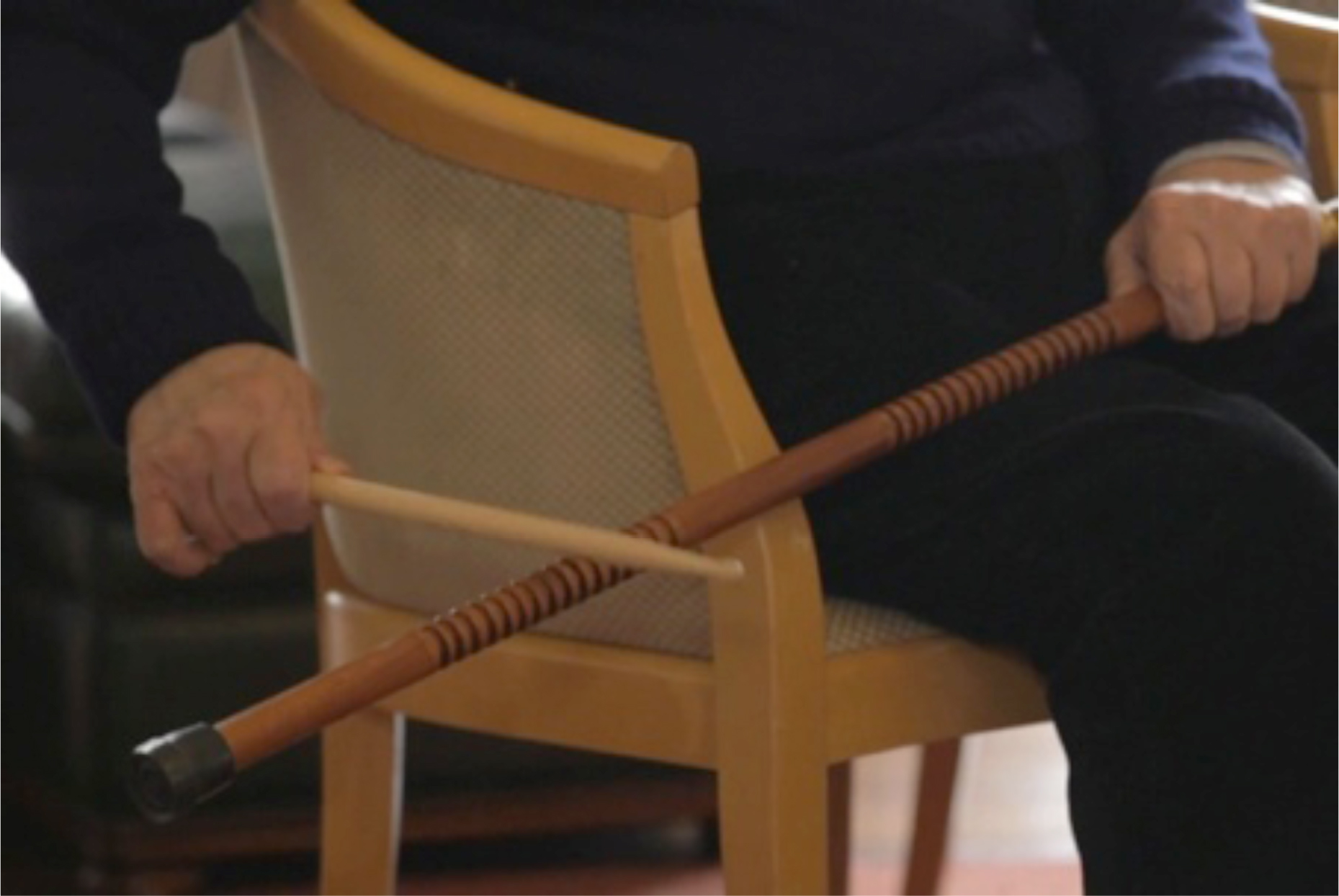 We will be supporting The Music Project to develop a set of products, with the ambition of all UK care homes having access to affordable music-making equipment.
Tom Maisey, from The Music Project, says, 'This work explores the emotional experiences of people living with dementia and addresses the issues of isolation and depression in British residential care homes by connecting people through music and encouraging other methods of communication. 

My aim has been to improve the efficiency of how music sessions are delivered through a set of working prototypes to assist and encourage participation. They are an exploration into removing the stigma and intimidation that exist in conventional instruments; this has focused on turning familiar objects into musical appliances.'

Visit the Drumming Out Dementia website to find out more.
3. Start Voice Control
Third up, it's Start Voice Control: an app that is designed as an integrated memory prompt and communication support to empower communication. It is designed by and for those living with memory-based complexities, particularly aimed at those in the beginning and middle stages.
Start Voice Control seeks to use machine learning, which is fully personalised, to support the person with their individual communication challenges, by gathering 'lost' vocabulary and recording memory loss patterns.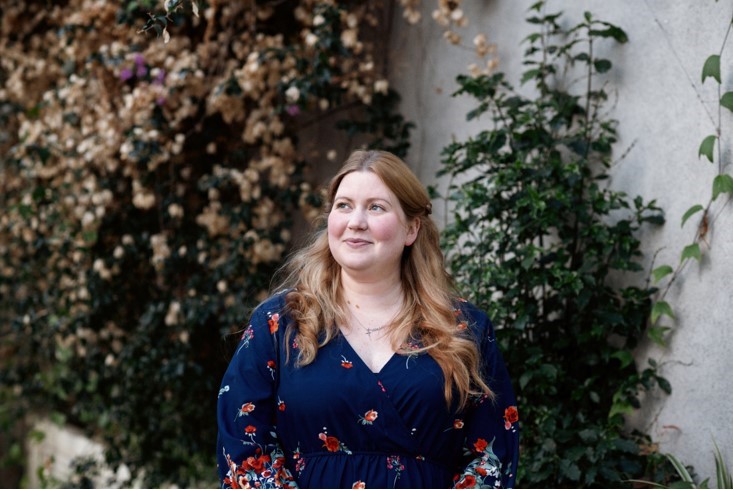 Carrie Jade Williams (pictured above), Director and Creator of Start Voice Control, was diagnosed with Huntingdon's disease in early 2020.
Dealing with the beginning of memory loss as part of her Huntingdon's disease diagnosis and determined to not to let that shape her life, Carrie designed Start Voice Control.
'Start Voice Control means individuals like me can keep on communicating, even when our brains are under attack from an illness. I live with the knowledge that one day Huntington's disease will steal me from myself. This app has given me back my voice, opened up the world and allowed me to be part of it. I believe it can do the same for others like me.'

The app is voice-activated and can be used on a smartphone, tablet or a stand-alone unit. It responds based on an internal microphone up to 21.5 ft away and has the ability to run on a device at all times. It prompts and encourages communication through visual and word formation based on individual need: prompting individual words, word patterns (based on frontal lobe deterioration), word confusion and grammatical error – whether this helping someone to identify names of their loved ones, or prompting storylines when they're watching television.
Start Voice Control ensures the individual requiring communication support can continue to express themselves as their memory needs become more complex.
4. eargym
And last, but by no means least, we have eargym – the new way to care for hearing before the need of hearing aids.
In 2017, the Lancet Commission on Dementia brought together critical evidence linking mid-life hearing loss to dementia, highlighting the fact that it's the biggest amenable factor in 9% of all types of dementia.
The complete eargym experience helps people to discover their hearing health through;
convenient testing and progress tracking on their phone,
bespoke, enjoyable, immersive, auditory training games,
access to a support community and ongoing advice and guidance, which includes: personalised FAQs, and industry-specific advice for our customer base.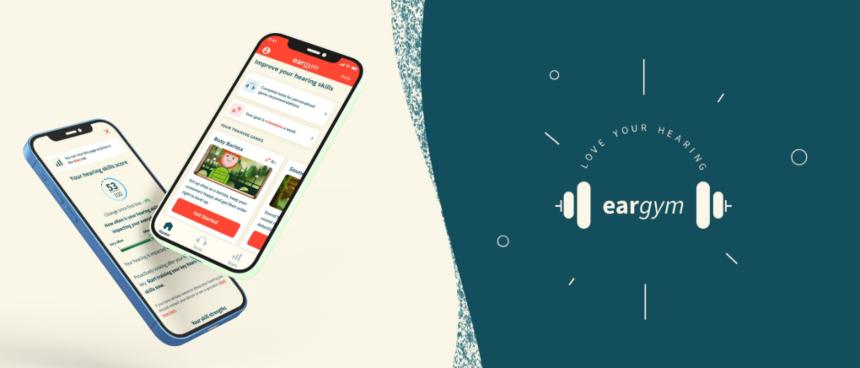 The training focuses on challenging and strengthening the key hearing skills, including intelligibility in noise and localisation. It also stimulates key cognitive skills linked to listening and gaming, such as attention, memory and strategic reasoning.
eargym's first product to market will be launched in June 2022. We will be supporting eargym to involve people affected by dementia in shaping and influencing the development of the product through four product design cycles via their user-led design panel.
Amanda Philpott, eargym co-founder and CEO, said 'A big part of what drives eargym is to build a product that can collect vital data about the correlation between hearing loss, social isolation, mild cognitive impairment and dementia. This collaboration with Alzheimer's Society is very important as it brings with it access to the support and advice of people who really understand what it's like to live with dementia. Thank you for working with us.'

Visit the eargym website for more information.
We are really looking forward to partnering with Milbotix, The Music Project, Start Voice Control and eargym and getting their products into the hands of people affected by dementia. We hope they follow in the success of some of our previous Accelerator partners, including Jelly Drops, HUG and Sibstar. We will keep you updated on progress, development and availability of the products in due course.
This post was edited on May 26, 2022 by Natasha Howard-Murray
Comments (1)
These sound wonderful ideas.  1. Smart socks I find intriguing and wait eagerly to hear more 2. Music is so important  It appeared you needed to be musical to benefit from the rythym sticks  the zimmer frame paino was a hoot and would suit anyone 3. Startvoice control sounds very brave as Huntingdons disease is the most challenging of all memory losses 4. eargym ticks the important  boxes of the absence of which contributes  to accelerated progresion of dementia