News
Find updates about our projects and the Alzheimer's Society Innovation team right here
Categories
Happy new year to you from the Innovation team! Spirits are high here as 2022 looks to be a bumper year for Innovation at Alzheimer's Society. Here's a taste of what we have coming up.
The hospital journey tracker is back!
Back in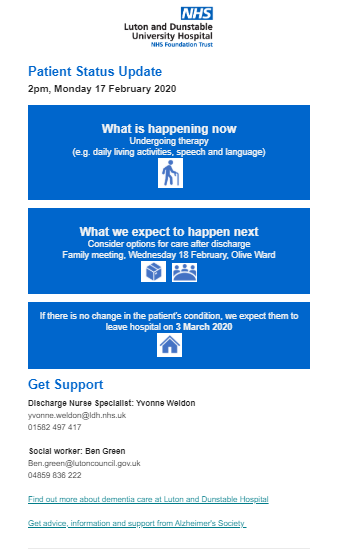 April 2020 we were about to start piloting a new innovation with patients at Luton and Dunstable University Hospital – the hospital journey tracker. The tracker would provide timely email updates on a patient's status in hospital to a nominated representative, improving communication between family carers and the hospital, and allowing them to be more involved in planning for the patient's discharge.
Unfortunately, this work was put on hold due to the pandemic, but we are delighted that we are now in a position to pick the project back up again. The software is currently in development and plans are underway for the pilot to take place in the coming months.
Physical activity
For our latest innovation project, we are exploring how to break down barriers to physical activity for people living with dementia. This work is in partnership with Sport England and the focus is on reducing inactivity and supporting people to move more in everyday life. It is early-on in the 'Learn' stage of our sprint model, so at the moment we are researching the role movement plays in people's day to day lives - at home/in the garden, in care settings, in the community. We have interviews lined up with a range of people with insight into the topic area, and are excited to see where the project takes us!
Brand new Accelerator partners
The Alzheimer's Society Accelerator Programme funds innovations and inventions that we believe can change the lives of people affected by dementia.  
The latest application round closed in November, with an incredible 53 applications. In the end, our judges chose a selection of exiting and very different products to take forward as partners for the coming year. We can't share details just yet, but it's safe to say they all have so much potential to make a difference for people affected by dementia. Watch this space for the announcement in May.
The innovation team has written a guide to co-creating products and services together with people affected by dementia. This approach is central to how we work as a team. We involve people affected by dementia at every stage of a project, from defining the topic area, through to developing ideas and testing out solutions. At its core, co-creation is about designing with people, not for them, to produce a high quality product or service that is appropriate for the individual and makes a positive impact on people's lives.
The guide brings together our team's knowledge with best practice case studies from academia and industry. It is intended for anyone designing products and services for dementia, including but not limited to entrepreneurs, engineers, service designers and researchers.
The content for the guide is completed, and is currently with a design agency to turn it into and engaging an inspiring resource. We hope to publish it in April.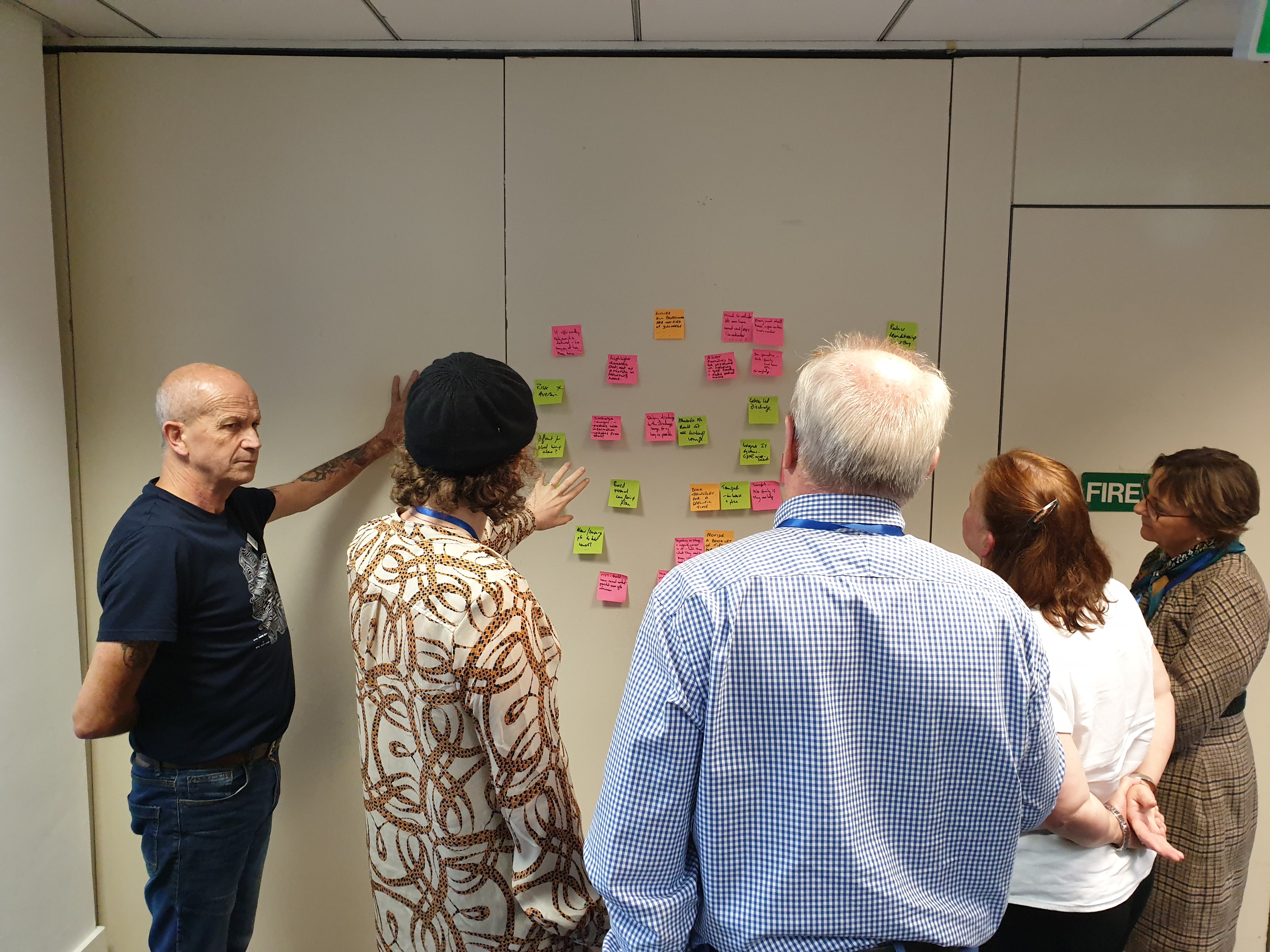 This post was edited on Feb 28, 2022 by Natasha Morgan