News
Find updates about our projects and the Alzheimer's Society Innovation team right here
Categories
We are excited to announce that HUG™ – a product that we have been supporting through our Alzheimer's Society Accelerator Programme – is now available to buy!
HUG™ is a soft comforter designed to be cuddled by people with advanced dementia.

Why do people with dementia need a HUG™?
As dementia progresses, people living with the condition can become more isolated, agitated and anxious. Research has shown that the HUG™ can help with this and improve quality of life and enhance social interaction.
'I think a lot of people living with dementia don't know how they're feeling or why they're feeling a particular way, and the comfort that HUG™ will bring people in those situations is just really calming, a soothing effect, and it makes you feel loved.' (Chris Maddocks, Alzheimer's Society Ambassador, living with dementia, pictured below)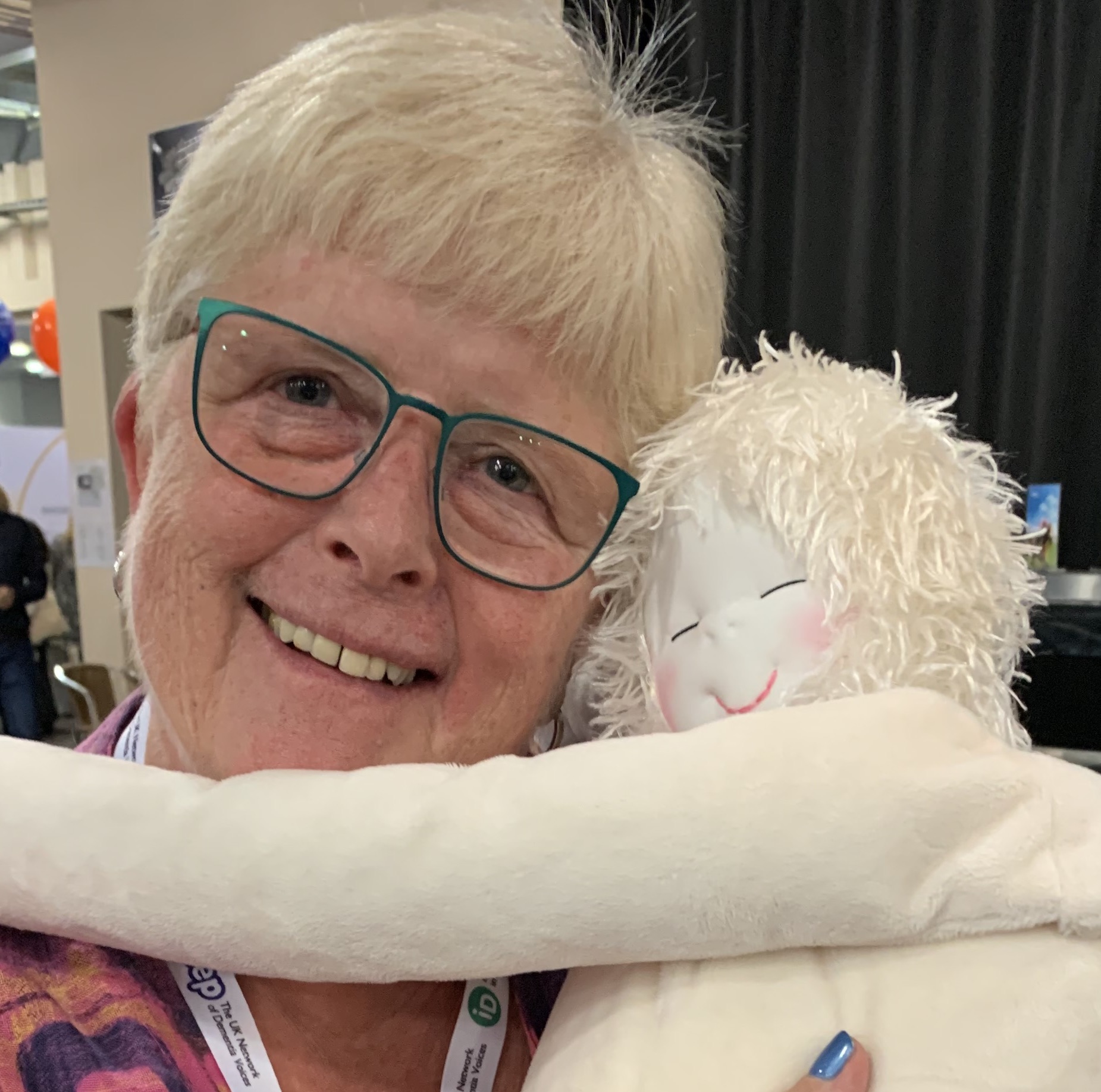 As well as getting the feeling of a cuddle, HUG™ has weighted limbs and a soft body that contains a simulated beating heart and a music player that can be programmed to play a person's favourite music.
How have we got to this stage?
HUG™ was developed by the HUG by LAUGH team, a spin-off company from Cardiff Metropolitan University. Our Innovation team at Alzheimer's Society supported them through our Accelerator programme to continue to work with people with dementia and their families to help shape the product and packaging, with thanks to the Dementia Voice team. We have also provided them with connections to Brand, Training, Commercial Trading, and music and electronics companies, to help get the product to market and reach the people who need a HUG™ the most.
HUG™ is now available to purchase via our Alzheimer's Society Online Shop or through the HUG by LAUGH website. HUG™ costs £150.00 (VAT relief price at £125.00, code: AT216). 10% of net profit goes directly back to Alzheimer's Society.

Next round of our Accelerator Programme:
Please help to spread the word!
The third round of our Alzheimer's Society Accelerator Programme is currently open for applications. The Innovation team are looking to partner with innovators, engineers, entrepreneurs, designers and others who have an idea for a product or service which could change lives. Accelerator partners receive bespoke innovation support and investment up to a value of £100,000, along with a 12-month partnership with our Innovation team. Please spread the word far and wide so we can get as many great innovators to apply as possible!
Submission for applications closes at midday on Friday 29 October.
Find out more alzheimers.org.uk/accelerator 
Our Innovation team was joined by previous successful applicants to the Alzheimer's Society Accelerator Programme on Monday 11 October to discuss their journey to date and answer any questions potential applicants had. Watch the recording of this webinar.
This post was edited on Oct 20, 2021 by Natasha Howard-Murray