News
Find updates about our projects and the Alzheimer's Society Innovation team right here
Bringing HUGs to the people that need them the most (Guest Blog - Cathy Treadaway)
Over the last year, we have all become painfully aware how much we miss being able to give and receive a hug. Many of us have felt a desperate need for physical contact, a touch on the hand, a warm embrace, and we know instinctively how this lack of intimacy has been detrimental to our sense of wellbeing. Think about how much more painful this is for those living with dementia or cognitive impairment, who have been unable to understand what has been going on in the world around them. We know that these feelings of isolation, separation and anxiety impact on physical health and fuel the inevitable decline of those living with dementia. Finding ways to alleviate this are vital, and HUG™ has been shown to be a product that can help when human cuddles are unavailable.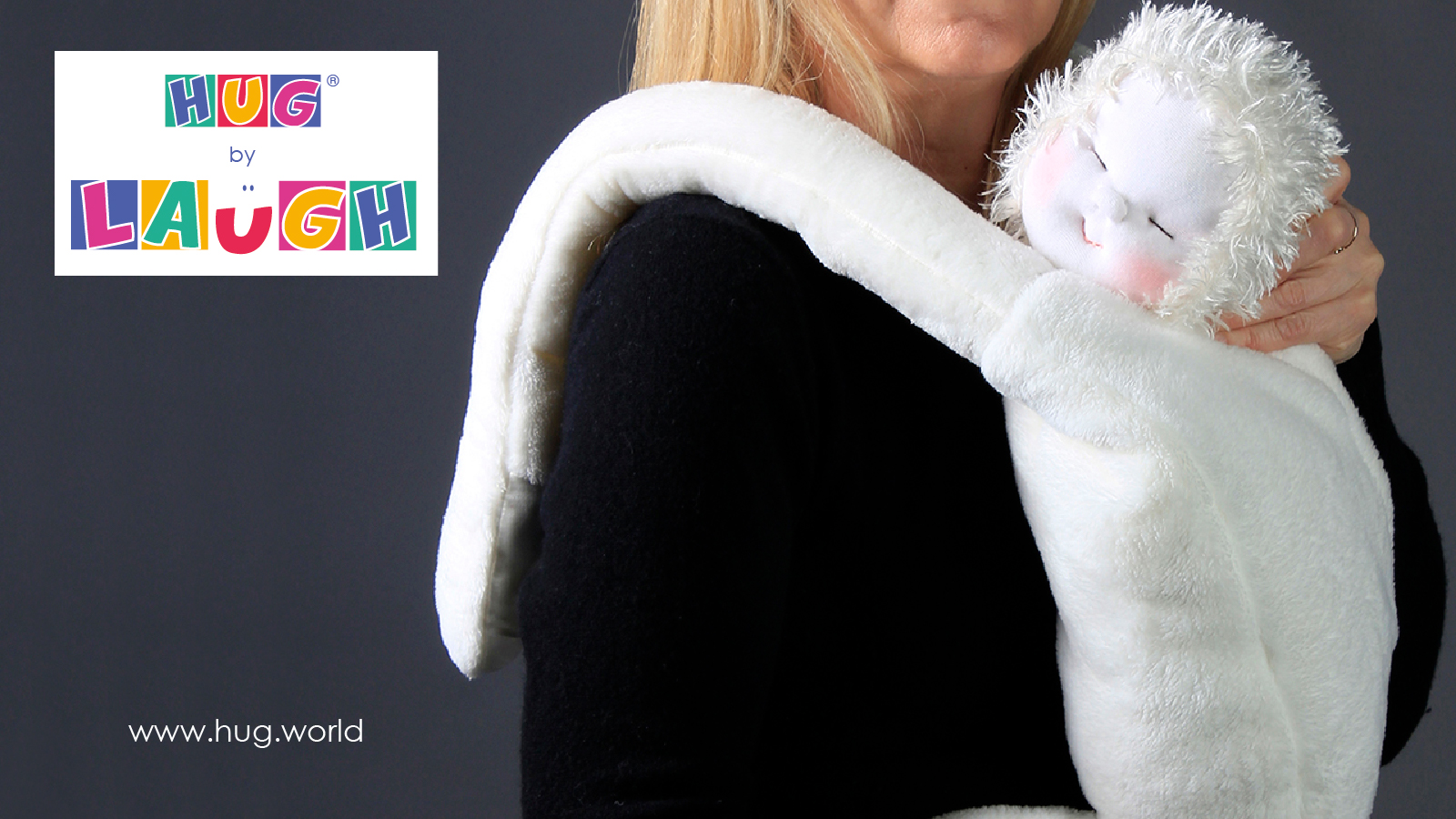 HUG™ is a soft comforter designed to be cuddled to help reduce anxiety and agitation. It contains a simulated beating heart and music player that can be programmed to play a person's favourite music. The award-winning product has been developed from university research and has been tested over the last four years in hospitals, care homes and by people affected by dementia who are living at home. HUG™ was the recipient of two awards in the 2020 Tech4Good awards and a finalist in the Dementia Care awards in 2018.
The start-up company, 'HUG by LAUGH', is one of three businesses being supported by our Alzheimer's Society Accelerator Programme through 2021. We want to ensure that HUG™ is commercially available to help make it available to as many people living with dementia as possible. HUG™ was designed originally for a person living with the later stages of the disease, however, feedback from our research suggests that anyone can enjoy a cuddle with HUG™.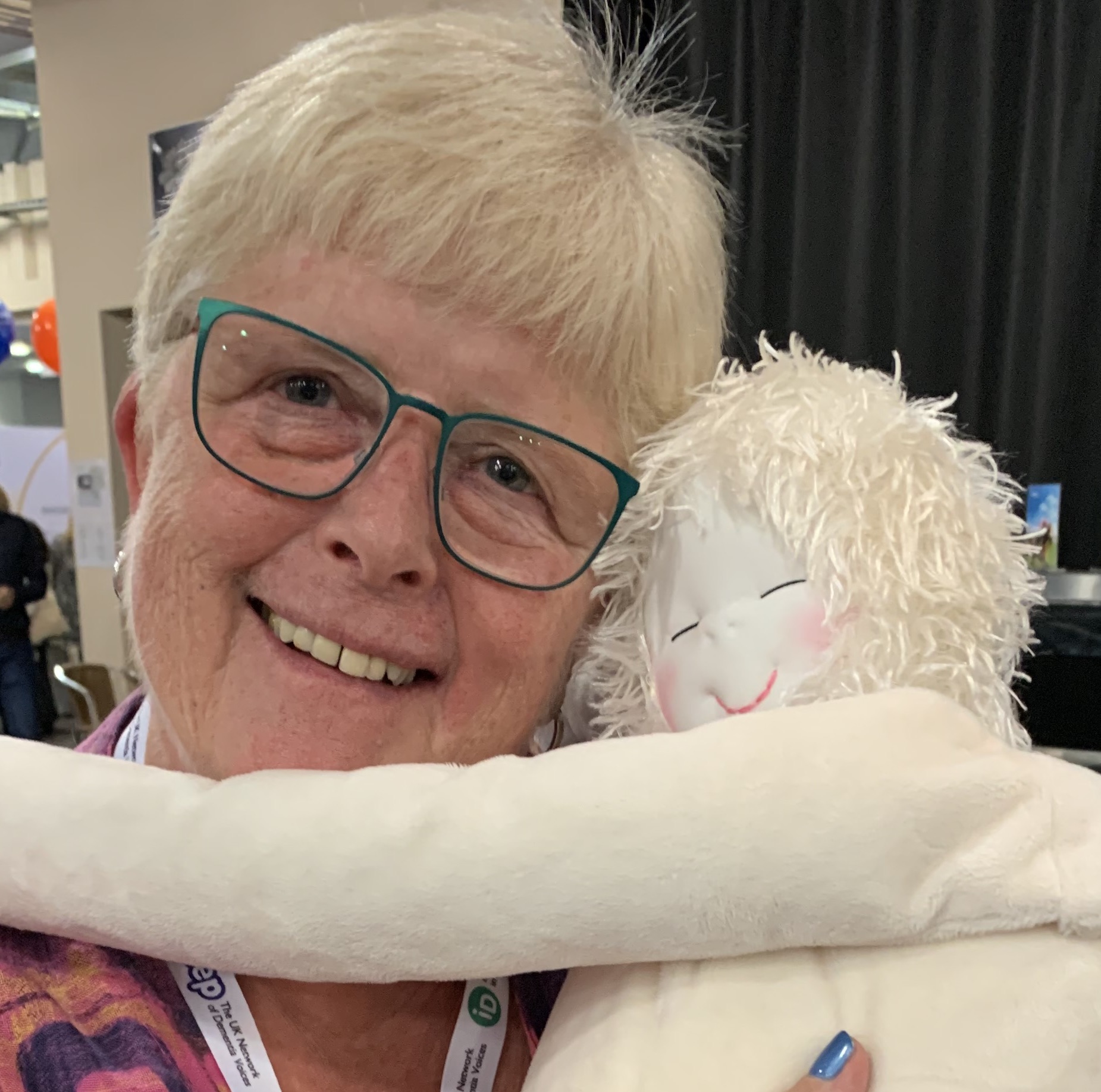 Chris Maddocks, Alzheimer's Society's Ambassador (pictured above), has been helping to evaluate the product. Chris was featured in a film about using HUG™ in lockdown as part of the BBC's The One Show, broadcast on 15 February 2021.
In the film, Chris comments, 'I think a lot of people living with dementia don't know how they're feeling or why they're feeling a particular way, and the comfort that the HUG doll will bring people in those situations is just really calming, a soothing effect, and it makes you feel loved.' 
The first batch of HUGs™ is currently being manufactured and will be available to give much-needed cuddles to people later this summer. They are available to pre-order on the HUG website and it will be possible to purchase them from Alzheimer's Society Online Shop later in the year.
The HUG by LAUGH team are thrilled to be collaborating with Alzheimer's Society, as it gives people affected by dementia an opportunity to help shape the product and therefore benefit those who need a HUG™ the most.
For further information:
This post was edited on Apr 21, 2021 by Natasha Howard-Murray
Comments (0)
No comments yet, be the first to post one!.