News
Find updates about our projects and the Alzheimer's Society Innovation team right here
Organisations unite together to Bring Dementia Out
There are over 850,000 people in the UK living with dementia. Some of these people are LGBT+, yet a previous innovation sprint revealed how many aren't getting the support they need.
Everyone's experience of dementia is unique, but there are many additional challenges that LGBT+ people affected by dementia face, such as:
LGBT+ people with dementia may experience past memories more vividly than recent ones. They might believe they are living in a time in which being LGBT+ is still illegal and fear repercussions.
Trans people with dementia may also experience stronger memories of the time before they transitioned. This can make day-to-day activities, such as dressing and using the bathroom, confusing and distressing.
Some LGBT+ people may experience stigma, and fear discrimination when sharing information with health and social care providers.
Alzheimer's Society worked together with people affected by dementia, national and local organisations and LGBT+ communities in the development of the Bring Dementia Out innovation in 2018 to 2019. The aim of Bring Dementia Out was to help LGBT+ people affected by dementia feel more comfortable in coming forward to access the information and support they need. A number of resources were developed and tested over a two-month period in Brighton and Hove and in Greater Manchester. This included a video sharing people's experiences, and a booklet and webpage with steps on how best to support people and signposting to useful organisations and information.
Bring Dementia Out saw great results thanks to the dedicated working group, which included volunteers with lived experience, Alzheimer's Society colleagues and the partner organisations. Together, they reached LGBT+ people affected by dementia and also helped to increase awareness and understanding of the challenges faced within the communities and amongst health and social care professionals.
One of the biggest achievements is that they key organisations involved are now taking the innovation forward to lead on scaling it at a wider level. This includes LGBT Foundation, the National Dementia Action Alliance, The Guinness Partnership, the National LGB&T Partnership and Switchboard.
If you want to find out more about Bring Dementia Out, visit the LGBT foundation website, or contact the Bring Dementia Out Programme Coordinator, Claire Days, on claire.days@lgbt.foundation.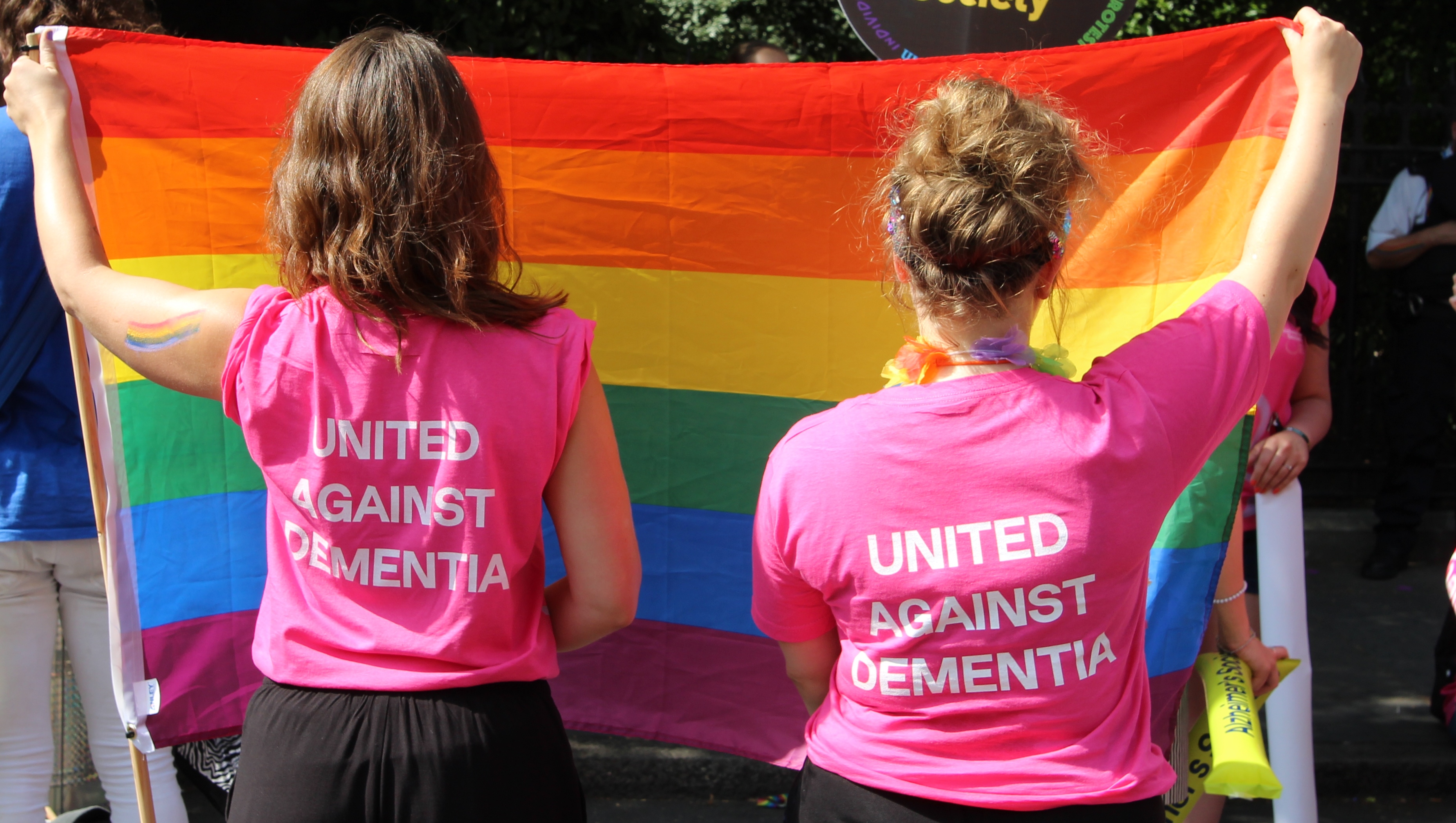 This post was edited on Jan 28, 2020 by Natasha Morgan
Comments (0)
No comments yet, be the first to post one!.