News
Find updates about our projects and the Alzheimer's Society Innovation team right here
Accelerator Programme – Now open for new applications
In the Innovation Team at Alzheimer's Society, we're committed to creating bold and innovative solutions to tackle challenges, together with people affected by dementia. As well as hearing people's ideas through the Innovation Hub, we partner with enthusiastic innovators through our Accelerator Programme.
Last year we invested in two promising projects bringing creative solutions to challenges that people with dementia face around hydration, and completing tasks or remembering activities.
Now we're launching our call for applications again. We're offering bespoke business support and investment up to a value of £100,000, along with a 12-month partnership.
Our call is open to innovators, engineers, designers, developers, entrepreneurs and anyone with a great idea. If you have an idea and the enthusiasm to follow it through, we can help with the tools and resources you need to make it a reality.
The call for applications is open from 8th October until 7th November, and you can find out more on our website.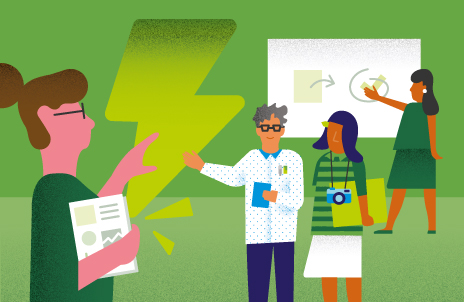 We are looking for applications from teams or individuals at any stage of the product development journey, from a great idea that needs testing through to proven products that need a push to maximise their reach. Your idea could be a simple product that makes life easier for people living with dementia, or a new service to improve support.
If you know anyone with a great idea and the dedication to make it happen, please let them know about the Alzheimer's Society Accelerator Programme.
This post was edited on Oct 2, 2019 by Tim Shakespeare
Comments (0)
No comments yet, be the first to post one!.