News
Find updates about our projects and the Alzheimer's Society Innovation team right here
Improving people's experience with hospitals
Our most recent sprint project is all about preventing people getting stuck in hospital longer than necessary. We're especially excited about tackling this challenge as it's the first that came from this Alzheimer's Society Innovation Hub – chosen after suggestions and votes from Alzheimer's Society employees and volunteers.
After some initial reading about the topic, we developed a clear statement of our challenge: 
How might we ensure people affected by dementia get the immediate support they need to leave hospital safely and without delay?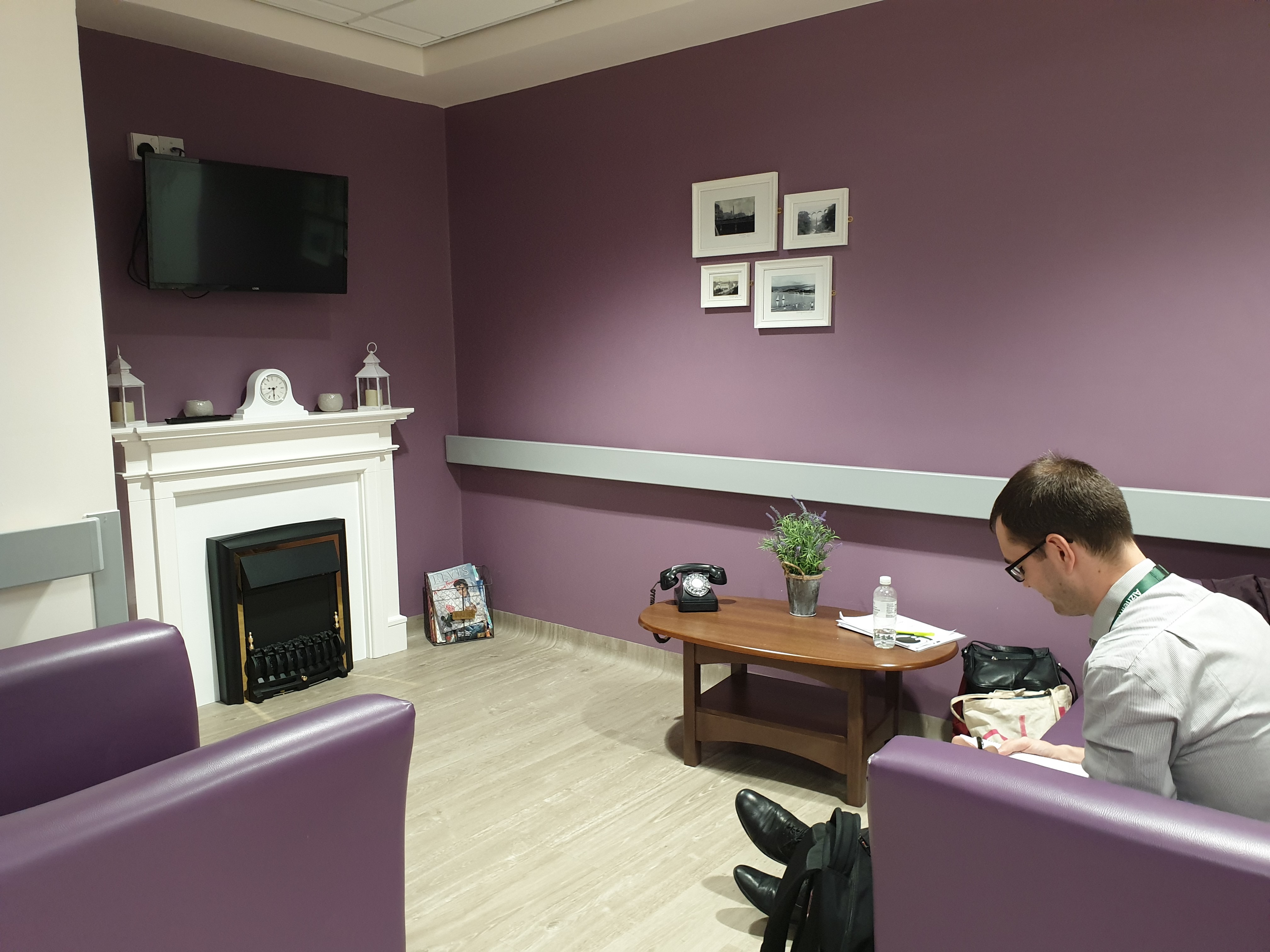 We started the sprint in June 2019 and in the first two phases we learnt as much as we can about the challenge from desk research and interviews with experts, and we investigated it further by talking to people who would benefit from a solution and visiting the places where we want to make a difference to immerse ourselves in the topic.
The way people have given their time and shared their knowledge that will help us tackle this challenge has been hugely motivating and given us really useful insights.

W​e have read over 60 documents on the topic, visited 5 hospitals, spoken with 14 people with lived experience of dementia and over 60 health and social care professionals (from front line staff to clinical commissioners).
We've found that this is a complex area and there is a lot already going on to make improvements. At the start of September we had a session to bring together all of the information that we have heard and analysing it to find the key themes. We are now identifying the areas we think we should focus on in the next stage of the project.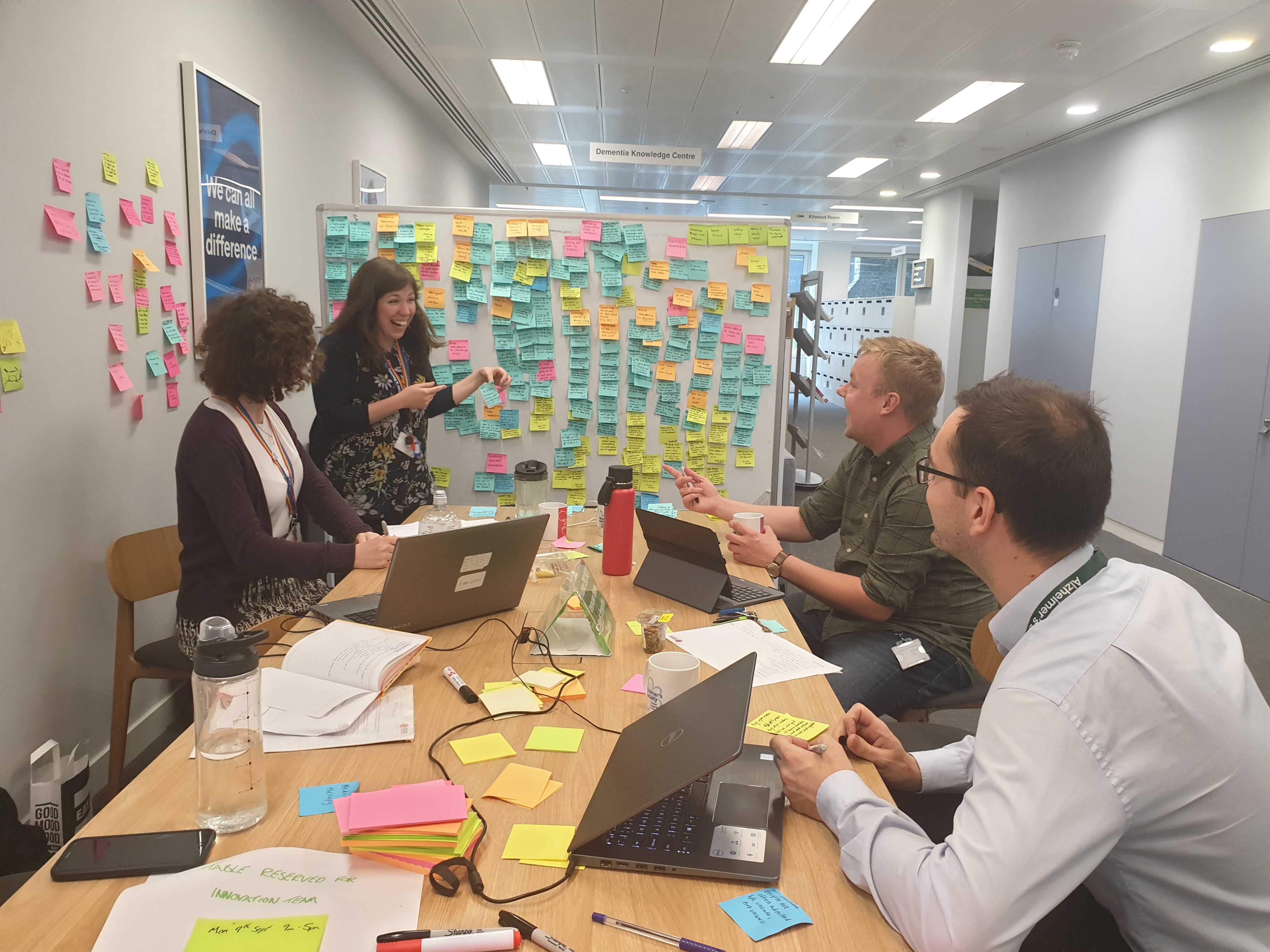 Our next steps will be to work together with professionals and people affected by dementia to look at these areas and find possible solutions to then build on and develop further. We are open to a range of solutions – it could be something for Alzheimer's Society to do, for us to work in partnership to deliver, or to enable other organisations to do, but it needs to be feasible and scalable. Whatever we develop, we will carry out an experiment to test it out in the real world allowing us to constantly improve and discover whether our solution has potential to be effective on a large scale.
We are excited to see where this project will take us. Meeting so many people who are working hard and are keen to continuously improve the experience of people affected by dementia has given us a real optimism and motivation to find a way we can help in this area too.
We're looking forward to keeping you up to date with our next developments!

This post was edited on Sep 13, 2019 by Marie Peach