News
Find updates about our projects and the Alzheimer's Society Innovation team right here
Categories
Jelly Drops online shop is open and ready for business!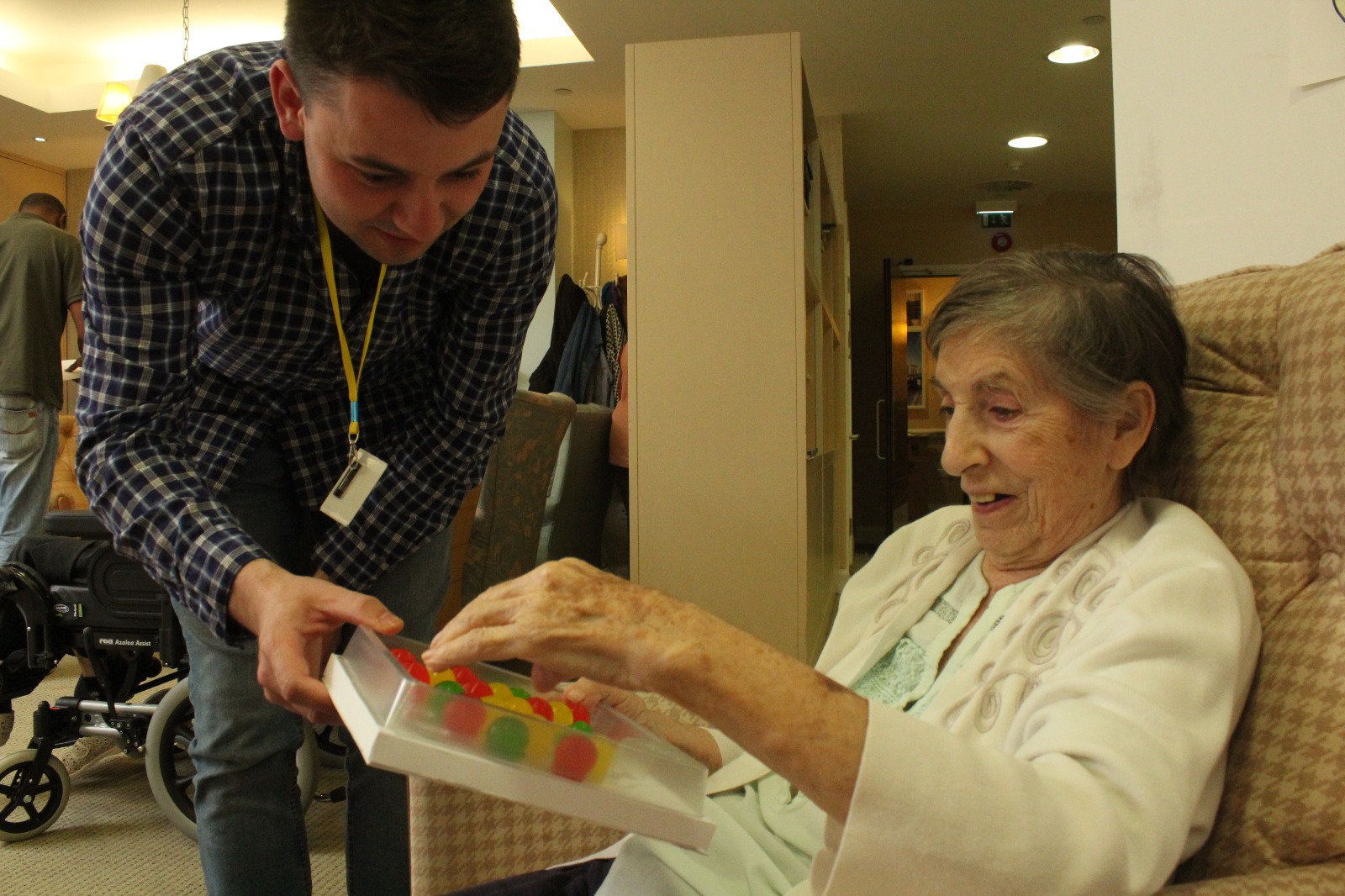 Over the last year, Alzheimer's Society has been delighted to partner with Jelly Drops through our Accelerator Programme. This programme supports brilliant innovations that can make a difference to people with dementia, fast.
Designed with insights from personal experience
Jelly Drops were designed by Lewis Hornby following his grandma's struggle with dehydration. Lewis' grandma had dementia for 7 years, but 2 years ago her condition dramatically declined, she became completely unresponsive and was rushed to the hospital, the family were told to expect the worst.
But it turned out she was just dehydrated, and after 24 hours on IV fluid she was back to her normal happy self.  Lewis' spent a month living in his grandma's care home and Jelly Drops was born out of a fundamental understanding of why Lewis' grandma and others like her struggle to drink.
Jelly Drops are sugar-free sweets designed to boost your daily water intake. They're 95% water and contain added electrolytes. They're solid all the way through, making them easy to pick up, but also break up easily in the mouth.
Boosted by the Alzheimer's Society Accelerator Programme
After successfully applying to Alzheimer's Society's Accelerator Programme, Lewis and the Jelly Drops team received a £100,000 investment and worked with our Innovation Team, helping them bring Jelly Drops to market.
Over the last few weeks weeks Jelly Drops team have begun to provide their water sweets to some of the most vulnerable people in society living in care homes. We are now very excited to announce that Jelly Drops are ready, the team are taking orders on their website and starting to ship the products out! The demand for Jelly Drops has been huge and the team are scaling up production as fast as they can to keep up with demand.
To get hold of your own Jelly Drops, visit the website www.jellydrops.com
This post was edited on Jul 20, 2020 by Natasha Morgan