News
Find updates about our projects and the Alzheimer's Society Innovation team right here
Categories
Provie: A new approach to managing continence (Guest blog)
I am currently a Fellow for Zinc, a venture builder that runs a 9-month programme where entrepreneurs come together with the aim of building new social enterprises from scratch. Zinc aims to tackle society's biggest challenges using science to guide new ventures. Each programme has a mission. The current programme, which kicked off on 30 September 2019, aims to add five more high-quality years to later life.
Through this, I met two fantastic entrepreneurs, Michelle Cheng and Alex Rignall, who are co-founders of Provie, an early-stage, mission-led company building better incontinence solutions. It has been great to be connected on this piece of work, particularly as it tied in with an innovation sprint our team was leading on around 'Continence and going to the toilet', which you can read more about in our previous blog.
Now over to Michelle Cheng, co-founder of Provie.
The idea for Provie came about when we first met John and Evelyn, a couple in their mid-70's living in North-West London. In early 2014, John was diagnosed with mild frontal lobe dementia and since 2019, Evelyn had become John's full-time carer. We initially sat down with them to learn more about the challenges of being an at-home carer for a loved one. Evelyn is a strong, kind and knowledgeable woman who fell naturally into her carer role as she used to be a nurse. She detailed the balancing act of constant care, household tasks, paperwork, meetings and appointments, but while all these seemingly insurmountable tasks were manageable in her eyes, recently there was one thing that Evelyn painstakingly felt was the last straw. John had started to lose control of his bladder and bowels.*
The reality is, this is not uncommon for carers like Evelyn. Incontinence is one of the main reasons for people moving into care homes, but as we looked deeper into the prevalence of incontinence in society, we realised that this was a huge issue that affects at least 1 in 4 people in their lifetime. It also doesn't discriminate, with people of all ages being affected.
The stigma around bladder and bowel leakages means that more than 50% of people never seek help. For those that do, the process is often convoluted and there is no easy and quick fix. People often rely on bulky pads to manage their condition, however current products are dehumanising and embarrassing to wear, leading to low self-esteem and social isolation.
Alex and I felt that for a problem of this magnitude, people deserved better. We've started our company with the commitment to empower people affected by incontinence in three ways:
Better absorbent products that are highly functional and look and feel just like normal underwear.
Accessible content providing support, education and advice on the topics that matter and aren't being answered well right now. You can see this here.
A community platform for people to share experiences, knowledge and support as well as a place to bring in experts to answer questions around identified topics.
The first product we have developed is disposable underwear for light to moderate bladder leakages (shown below), which we are aiming to ship to customers by the end of the year.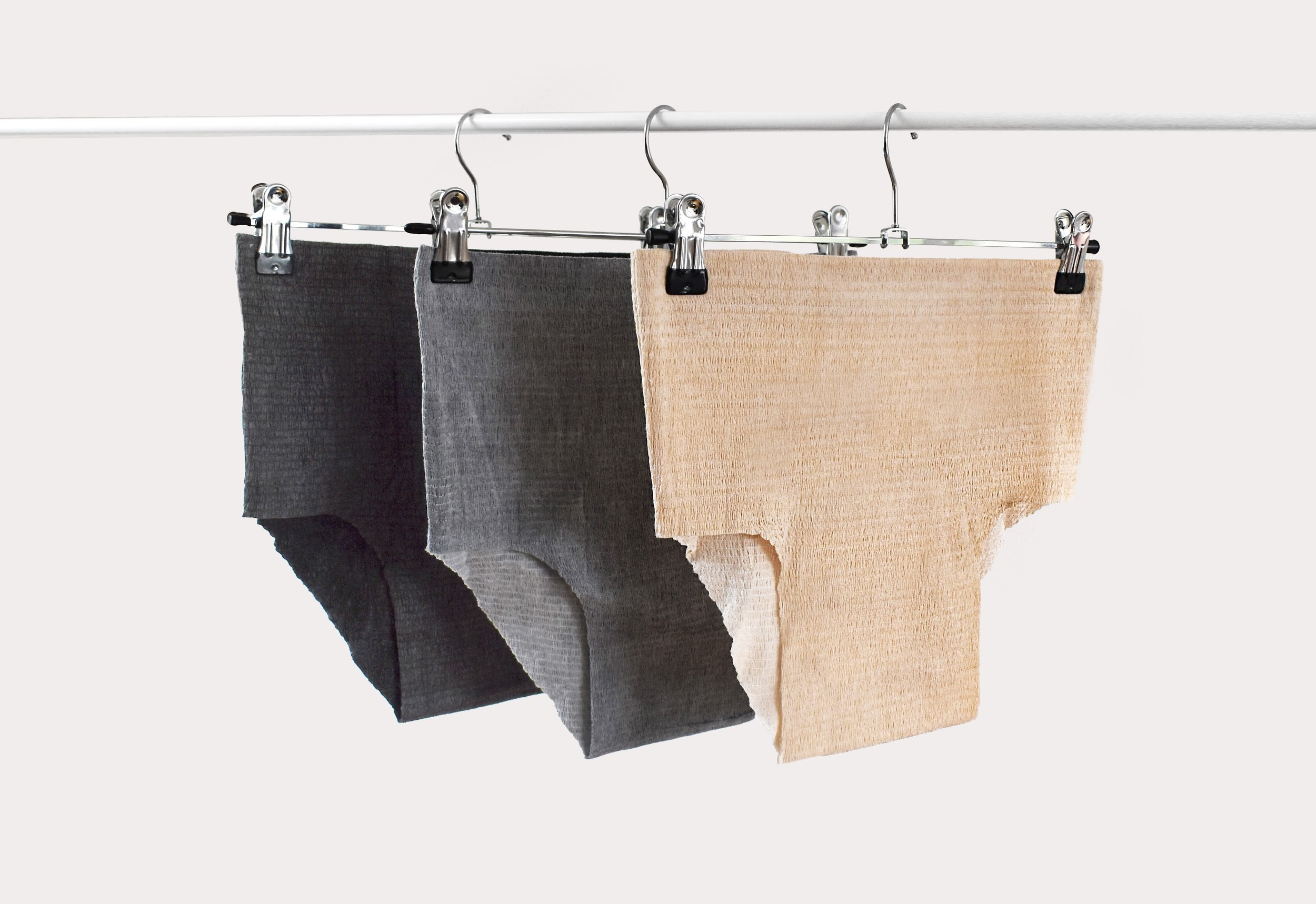 Our vision is for anyone experiencing continence issues to be empowered through innovative and inspiring products that help best manage their condition to suit their lifestyle.
Want to get involved in the development of this product?
We're committed to working together with people affected by incontinence. We're always open to listen to your experiences, so please share your thoughts with us at michelle@provie.co and let us know what you think needs to be done better or even just to reach out. We'd love you to follow our journey by joining our mailing list at www.provie.co.

*Please note, the experiences mentioned in this article are true but the names are made-up to ensure people are not identifiable.
This post was edited on May 29, 2020 by Natasha Howard-Murray