News
Find updates about our projects and the Alzheimer's Society Innovation team right here
Categories
Supporting networks and communities to get online and create meaningful connections through "virtual community centres"
We have had a fantastic response to our emergency COVID-19 activity on the Hub with people sharing their experiences in the current crisis and their ideas for innovations which could overcome their challenges. A theme which has come out strongly is how social isolation is impacting people affected by dementia in the community.
Through the Hub, we were approached by the Helix Centre at Imperial College London (also part of the UK Dementia Research Institute Care Research and Technology centre)  who have risen to the challenge. Together, we are working to support networks and communities to get online and create meaningful connections through "virtual community centres". 
The concept of this 'virtual community centre' is an online meeting place where people affected by dementia can come together to take part in a programme of interactive events and discussions through technology with video-conferencing capabilities and messaging functionality. We are currently evaluating existing platforms to assess their accessibility, as a simple and intuitive interface is required. Different means of communication in addition to video is preferable to allow for varying degrees of interaction. Sessions and discussions could include an art class, music, physical exercise groups, peer support for carers, and informative discussions about dementia.
Our aim is to work alongside existing networks and recreate, online, the core functions of dementia services and groups which are usually delivered face-to-face. We also hope to bridge the gap between digitally connected and unconnected members by incorporating offline activities and a potential buddy scheme.
The team is working at pace to build and test this concept. We are co-designing it with people affected by dementia and also group leads from existing services. By listening to their experiences, we can ensure the virtual community centre meets people's needs appropriately and effectively. We've already had various conversations and virtual workshops to understand current gaps, what has been working well, and what needs improving. Over the next week or so, people affected by dementia and group leads will be trying out the technology and a programme of initial sessions pulled together from the feedback received so far.
We are excited to be working together on this and will keep you updated as it progresses!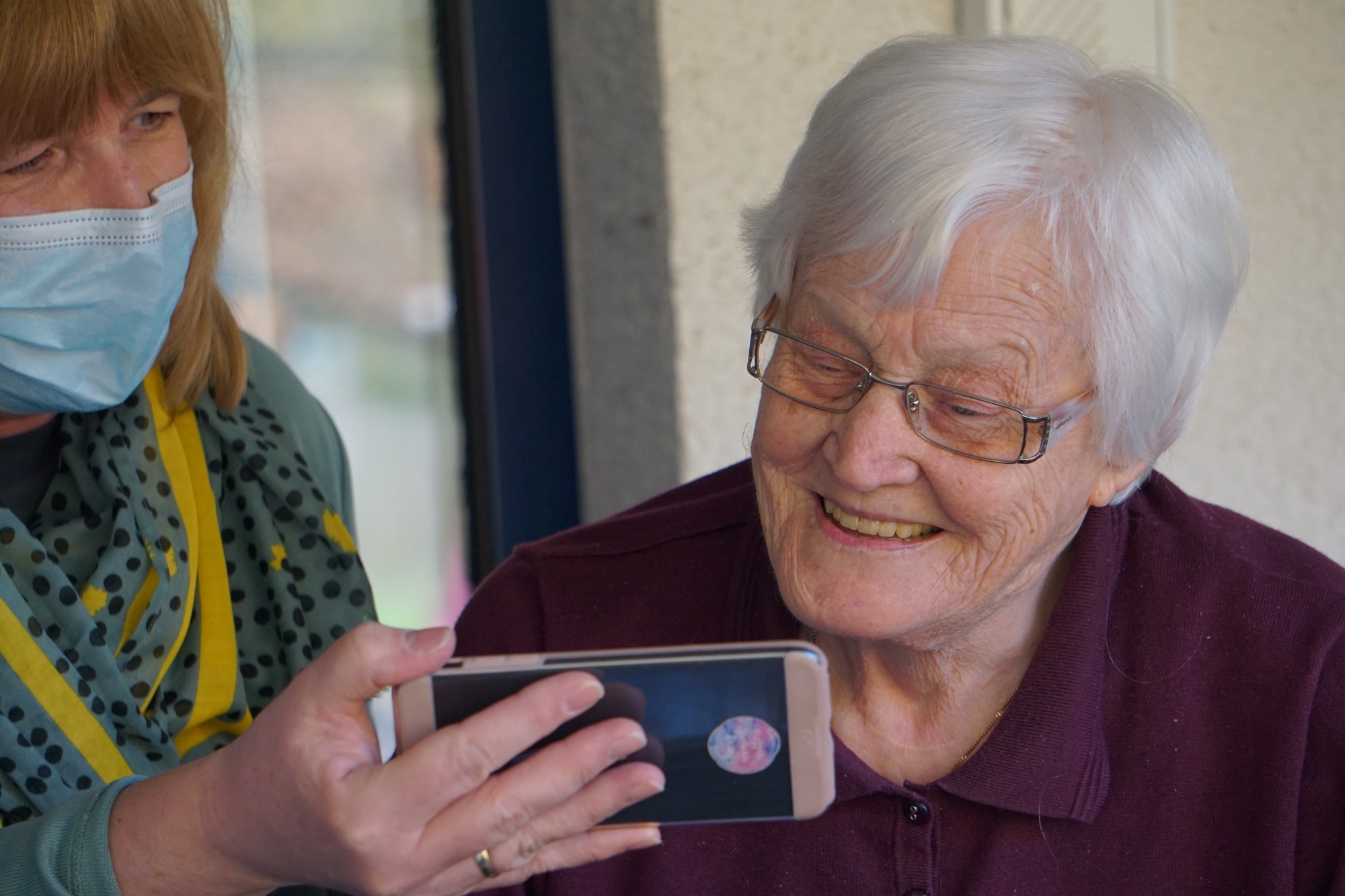 Associated topics
Associated posts
This post was edited on May 5, 2020 by Natasha Howard-Murray
Comments (1)
Fabulous work and a great blog! We need hope and encouragement now and this is it - human kindness, collaboration and lived experience uniting to make a ground-breaking difference for people whose lives have been so massively changed by Covid-19. Thank you to everyone involved for all you are doing!