News
Find updates about our projects and the Alzheimer's Society Innovation team right here
Categories
stablspoon – An Affordable Stabilising Spoon for People with Hand Tremors [Guest Blog by Hemal Dias]
Please see below a guest blog from Hemal Dias, inventor of stablspoon which gained the most votes on an earlier Innovation Hub challenge linked to the Alzheimer's Society partnership with the Design Council's Spark Programme:
Growing up, I had a close family friend named Ben. Having taught in the same school, he was a good friend of my mother's and a well-renowned author in Sri Lanka.  Every year I would visit him, and every year his hand tremor would slowly worsen. It was painful to see a person I cared dearly about struggle with most day-to-day tasks. Even food, which used to be a passion for Ben, had turned into a battle. Moving food from bowl to mouth, something that I had taken for granted, was fought by his shaky hands which caused food to spill everywhere. I tried to help him by buying a specialised spoon but was shocked to find that effective solutions cost over £150 – affordable to only a few, yet needed by many more. I knew this could be achieved for cheaper, so I embarked on my mission.  
stablspoon started off as a third-year project at university to help people with hand tremors, including those with Alzheimer's, Parkinson's and Essential Tremor. When the handle of the stablspoon is shaken, the food in the spoon's bowl remains still as if no tremor was present. Unlike competitor products which use costly electronic systems, our mechanism relies only on mechanical components such as springs. This allows us to reduce the effect of a hand tremor by up to 70% with a mechanism costing a fraction of the price of competitors.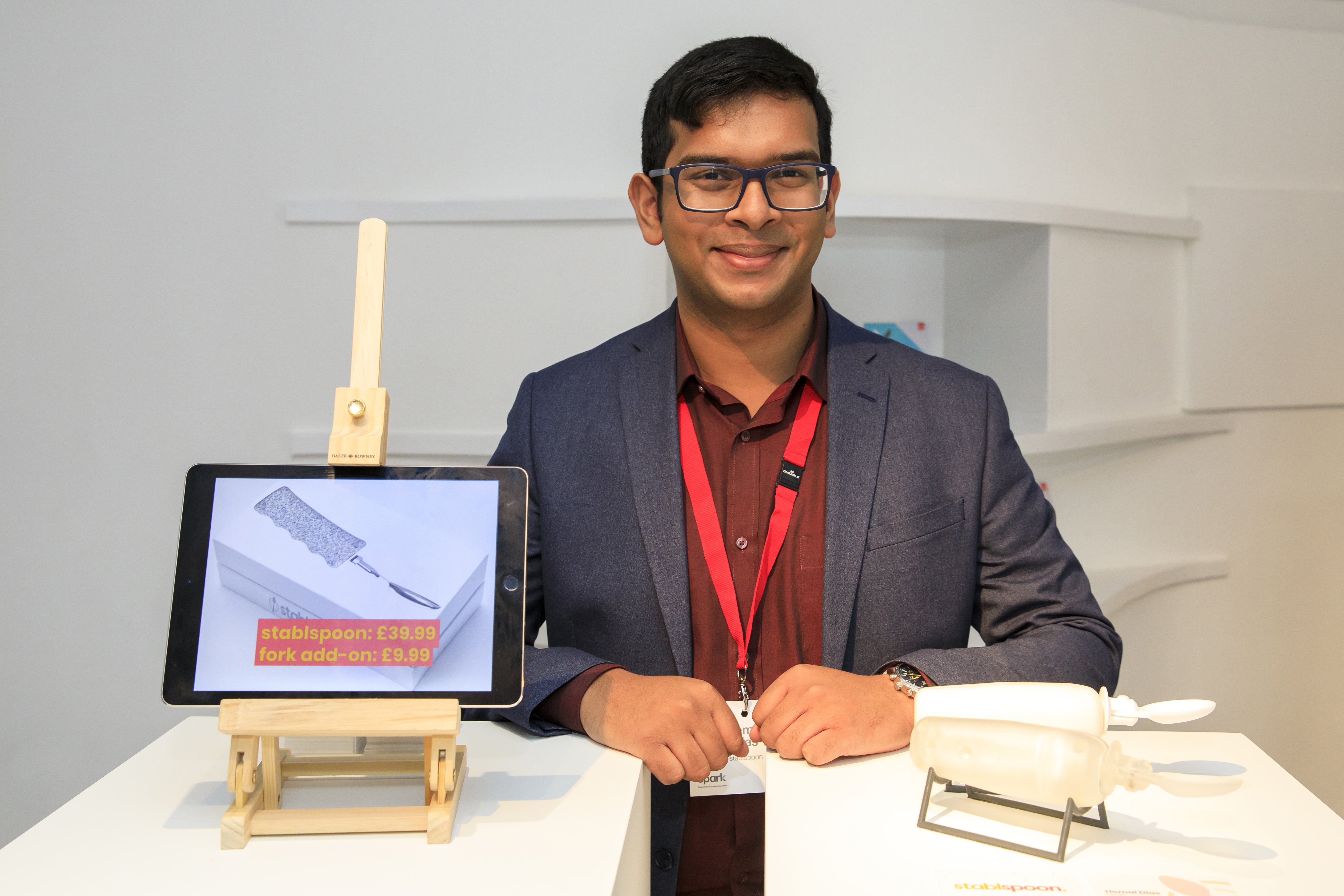 Following many insightful discussions, we realised that tremors don't only impact physically but also socially and emotionally. People are embarrassed to eat in public and many existing solutions in the market are unattractive and automatically brand individuals as having a disability. We're focused on creating a product which is aesthetically pleasing and wanted not just needed.  We've also teamed up with occupational therapists and physiotherapists to research the ergonomic needs of people living with dementia and incorporate these findings into the development of a spoon which anyone can comfortably use. 
With the generous support of Alzheimer's Society and the Design Council, stablspoon has progressed beyond just a third-year project. We recently won the Design Council's Spark 2019 competition, allowing us to receive further funding and coaching to bring our spoon to the market. We firmly believe that eating comfortably shouldn't be expensive and that we have the solution. Currently, we're still focused on refining our design but hope to release stablspoon by December 2020 for a price around £40.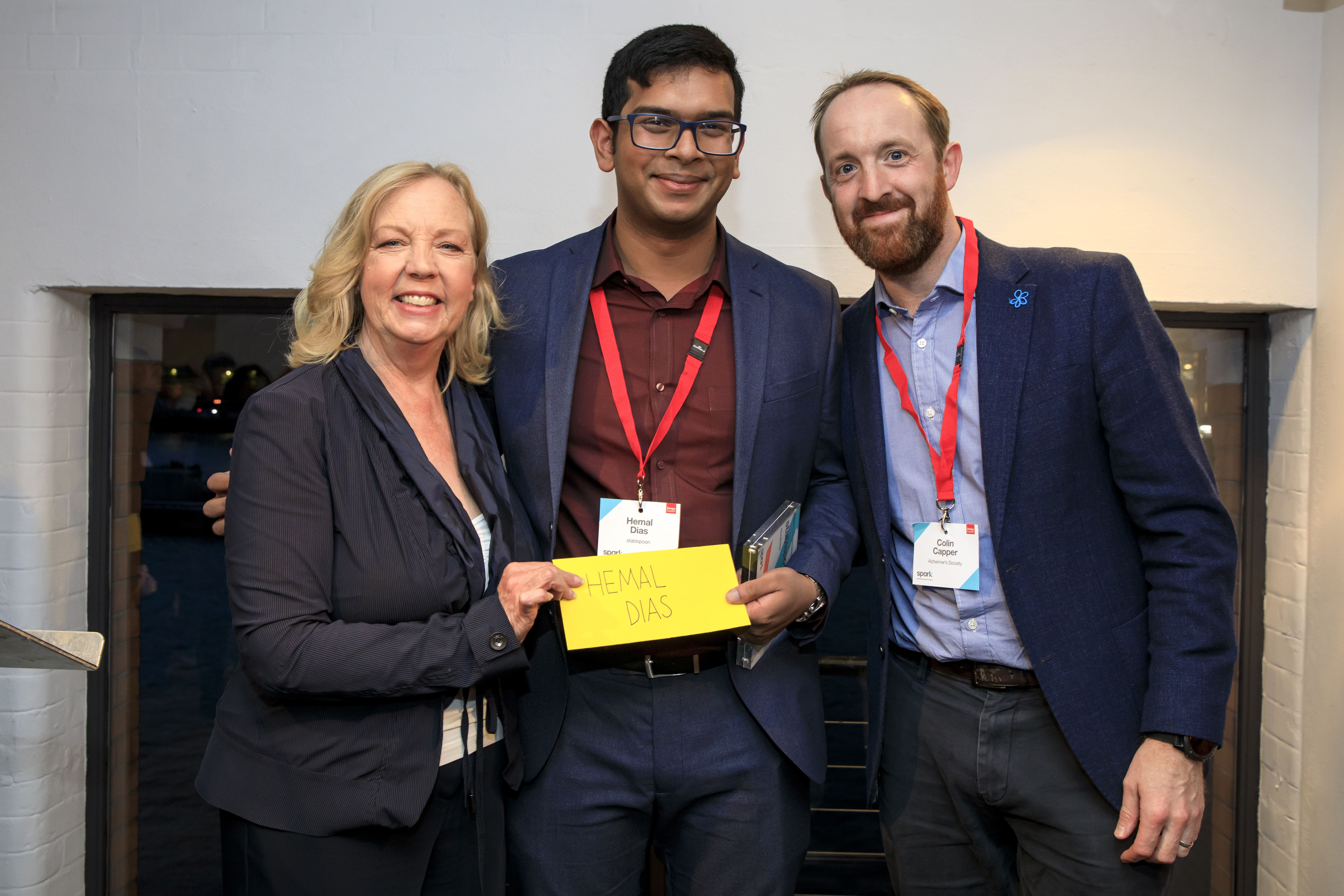 You can find out more about us by visiting our website stablspoon.com, following our Twitter @stablspoon or by liking our Facebook page.
This post was edited on Nov 22, 2019 by Simon Lord